Anime, gaming and unparalleled creative expression will be in St. Petersburg at Holiday Cosplay Tampa Bay 2023 on December 2-3 at the Coliseum. The fan-convention with a winter holiday twist features 4 big-name voice actors, 4 pro cosplayers, 5 contests, an idol group, and an internationally known body painter as well as a dazzling array of activities, contests, and experiences.
4 anime voice actors
Anime lovers will unite around more than 20 beloved characters from hit shows like My Hero Academia, Dragon Ball, Attack on Titan, Tokyo Ghoul, Chainsaw Man, Fairy Tail, Assassination Classroom, Fire Force, and A Certain Magical Index. The characters are portrayed in anime shows by the convention's guest voice actors Austin Tindle, Katelyn Barr, Derick Snow, and Aaron Roberts.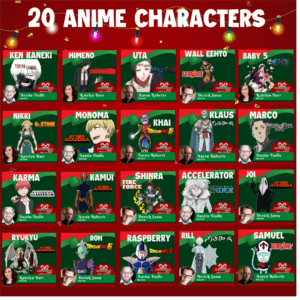 gaming
Gaming enthusiasts are in for a treat with free gameplay featuring popular titles like Borderlands 3, My Hero One's Justice 2, Super Mario Bros Wonder, Mario Kart, Paladins, and Apex Legends. The excitement peaks with a thrilling Super Smash Bros tournament where participants vie for prizes like gift cards to Unlimited Video Games and free tickets to St. Pete Comic Con 2024 and Sunshine City Scare 2024.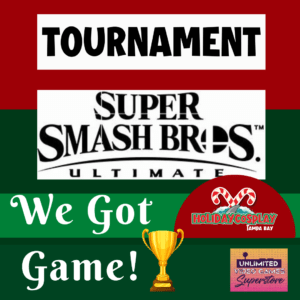 4 pro cosplayers
And the atmosphere will be filled with the magic of cosplay as attendees showoff their costumes while assuming the personalities of their favorite characters. Adding to the cosplay experience will be two stellar contests: 'Craftsmanship' puts the spotlight on homemade costumes, and 'Runway,' places points on the portrayal of characters with charisma. Guest cosplayers The Star Cos, Seams Come True, Holtsclaw Cosplay, and Cinderella Cosplay – with a collective following of more than 1 million on TikTok and 150,000 on Instagram — are judges for the contests.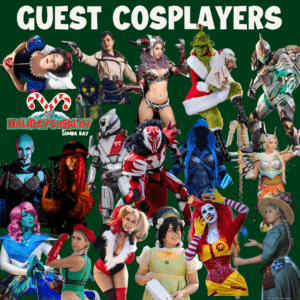 body painter
Nicole Hays is a body painter/makeup/SFX artist who is known for her unique fine art bodypainting, original production work, and performance on unique apparatus. In addition, Nicole competes in body painting competitions throughout the U.S. and internationally, But she may best be known for her appearance in Skin Wars. She was a cast member of the bodypainting competition reality show that aired in August of 2014, and was hosted by supermodel Rebecca Romijn and featured fashion celebrity RuPaul.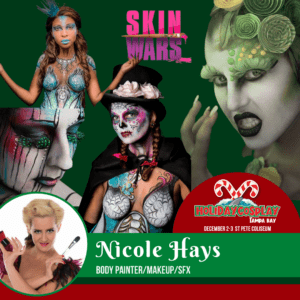 5 contests
Holiday Cosplay Tampa Bay amps up the excitement with a series of contests, including 2 cosplay contests (Craftsmanship and Runway), Makeup/SFX Competition, Lip Sync Competition and the TikTok Film Festival. With a grand total of $1,300 in cash prizes, along with trophies and medals, these contests will offer a thrilling showcase of talent and creativity.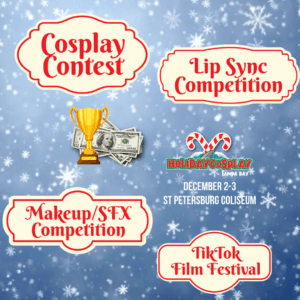 idol group
Yume Project is a Florida-based idol group that will be performing K-pop and J-pop, with a holiday twist! The group will be performing on the main stage as well as in their alcove. In addition, they are hosting the idol showcase.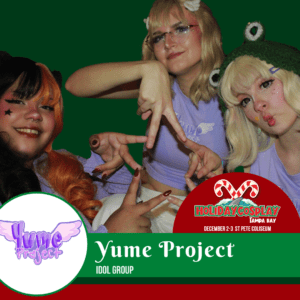 lots to do
Get ready for an action-packed weekend filled with a wide array of activities- you won't get bored! From thrilling performances and pics with Santa to special appearances, enlightening panels, exciting raffles, and the best holiday shopping in the universe – we've got it all covered!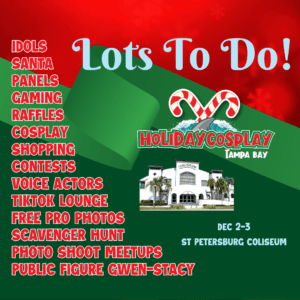 get tickets today!
Tickets are affordable at $25 for single day, and $40 for weekend pass (prices increase $5 at door). Get tickets here.