Holiday Cosplay Tampa Bay is bringing in nationally-known comic artists, a big-time voice actor, and a cosplay group to celebrate the wonder of Spider-Man. The winter-themed comic convention is on December 10-11 at the Tampa Convention Center. And tickets are affordable at $30 for a single day and $45 for a weekend pass.
The Spider-Man lineup includes comic artists Alex Saviuk and Sam de la Rosa, voice actor Sean Chiplock, and cosplay group Spider Verse of FL. The guests were curated to appeal to a wide range of attendees. For example, comic collectors of books from the 1980s and 1990s can meet the artists while fans of the video game can say hello to the voice of Spider-Man. Also, the cosplay group will be hosting a one-of-a-kind Spider Verse Prom, which includes music, contests, games, and prizes — all day, both days. (That's right, non-stop Spidey!)
Let the Spider-Man Celebration Begin!
In anticipation of the Spider-Man celebration at Holiday Cosplay Tampa Bay, Florida Comic Cons, a news media website that covers conventions and cosplayers in The Sunshine State, posted a blog that goes in-depth into all of the Spidey festivities. Below is a preview.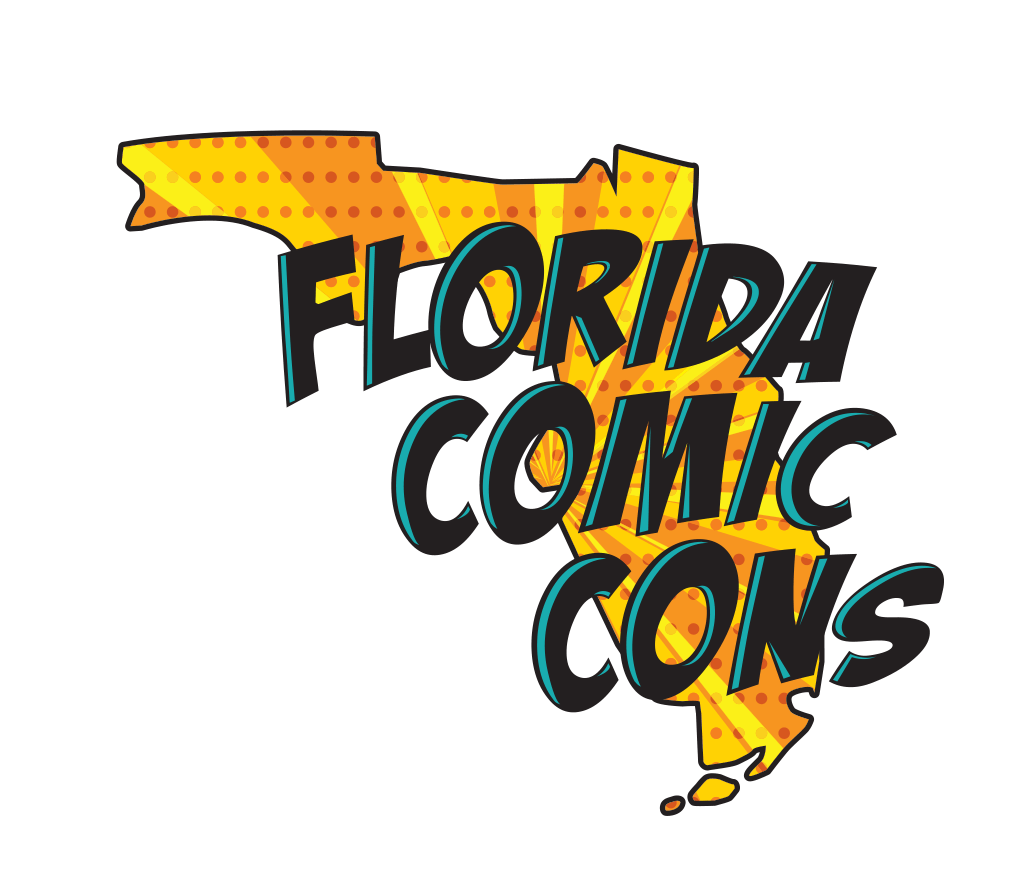 Comic artists alex saviuk & sam de la rosa
Alex Saviuk is widely-known for his seven-year run on the first volume of Web of Spider-Man, which ran for 129 issues between 1985-1995. However, his Spidey-credentials don't stop there.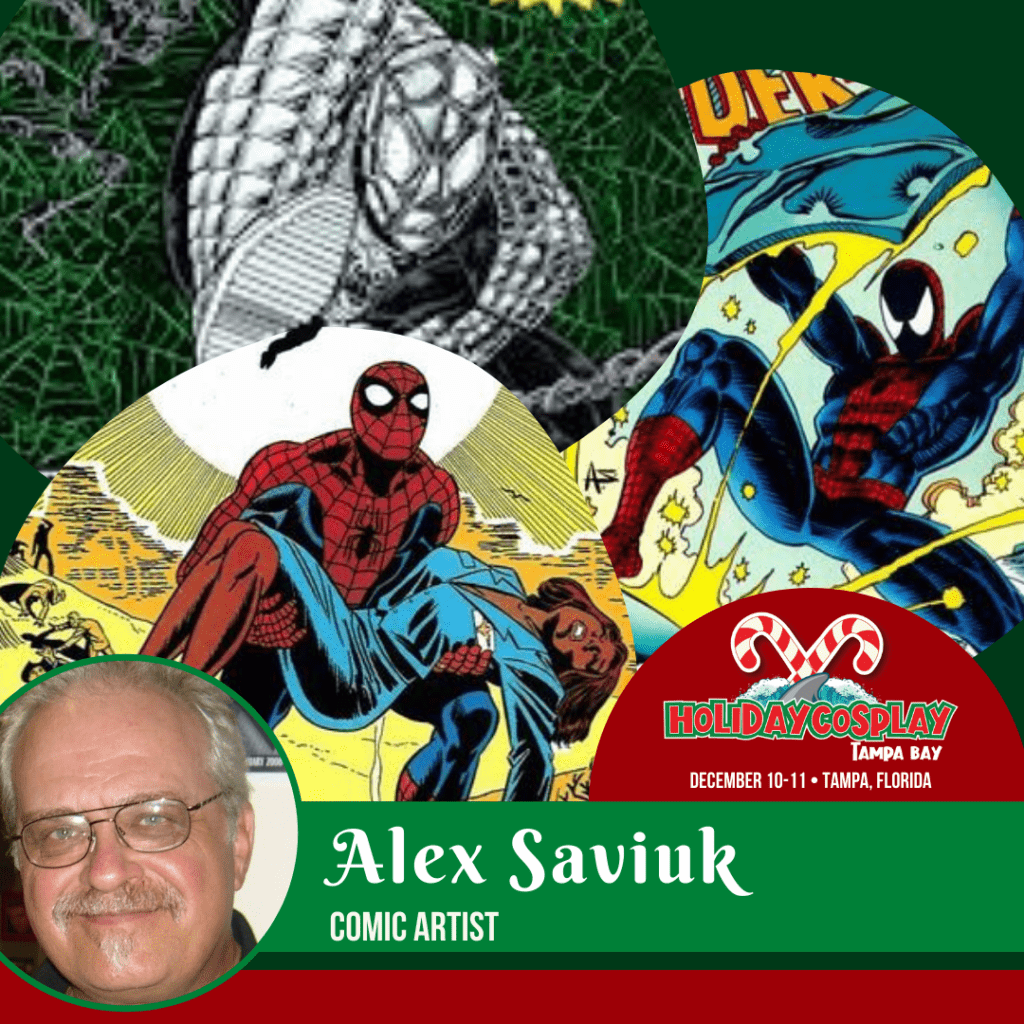 Sam de la Rosa is well-known for his work on two of Spider-Man's enemies: Venom and Carnage. But did you know the talented artist has also illustrated Spidey numerous times in The Amazing Spider-Man?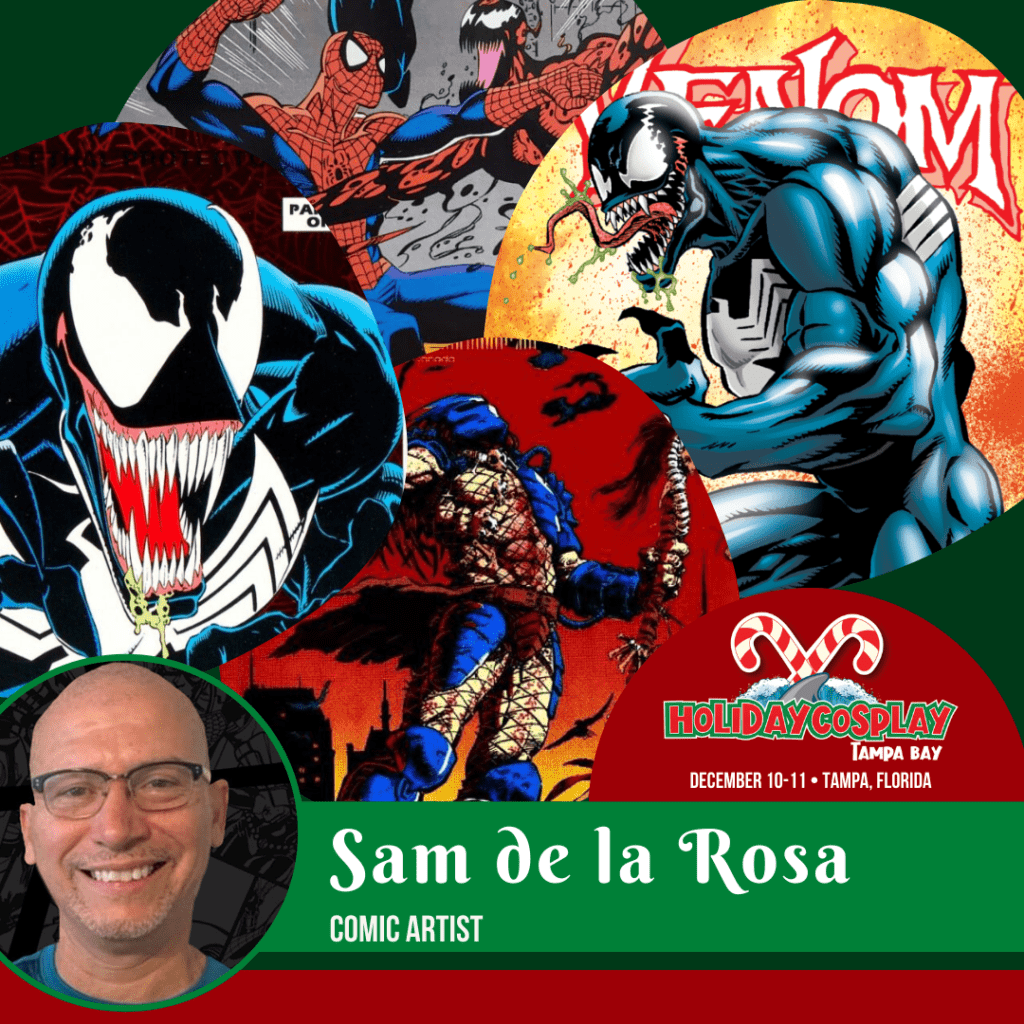 Voice actor Sean Chiplock
Sean Chiplock is the voice of Spider-Man in the video game 'Marvel's Avengers.' The character, Spider-Man (Peter Benjamin Parker), was released into the game in late 2021 as the central part of the 'With Great Power' hero event.
If your Spidey-sense is tingling, it's because the Spider Verse Prom is coming up. The cosplay group 'Spider Verse of FL' is hosting the one-of-a-kind party all day, both days.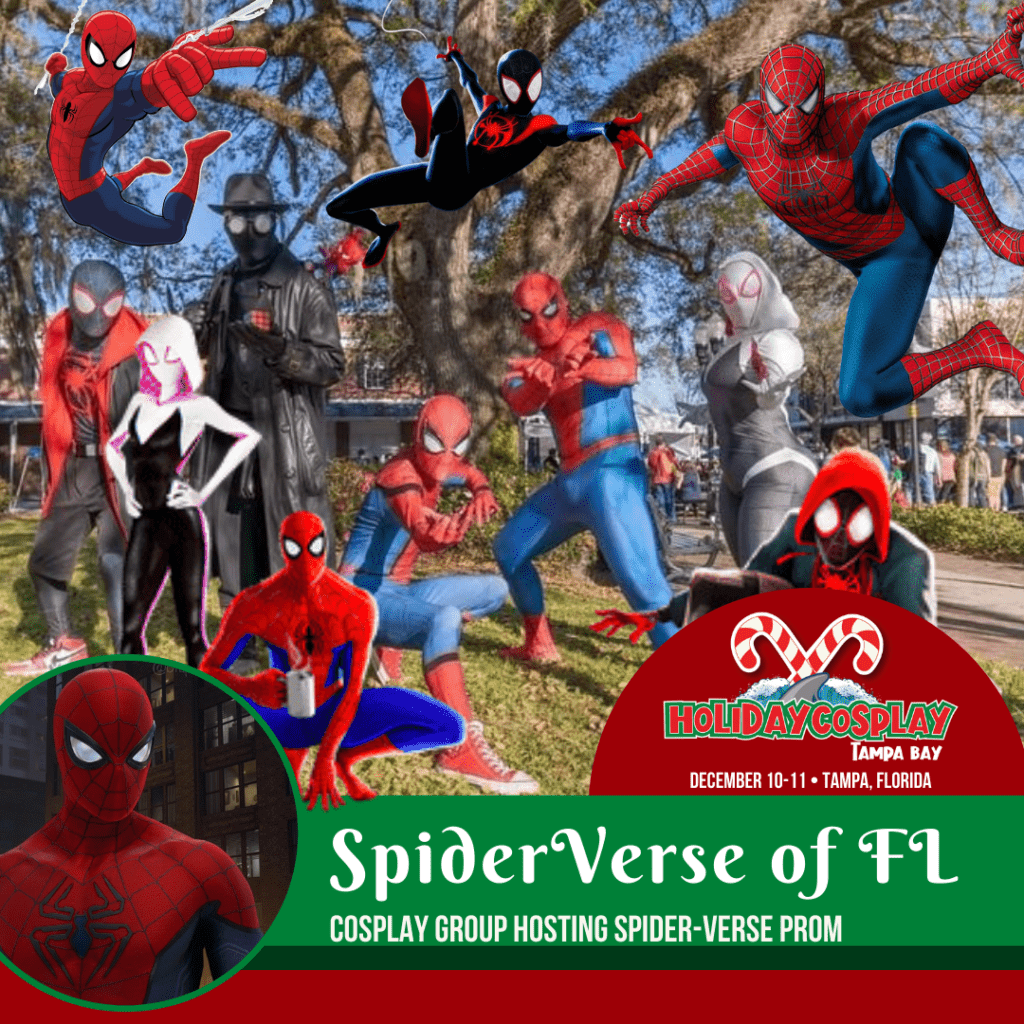 thinking about a spidey cosplay?
50 hours of programming + best holiday shopping in the universe
There also will be more than 50 hours of programming, ranging from cosplay contests and a TikTok Film Festival to back-to-back panels on topics only nerds can appreciate. (not to mention the best holiday shopping in the universe, and an enormous holiday tree with a nerdy Santa for unique holiday photos).