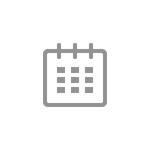 My Hero Academia Special Lecture: A Clash of Ideologies!
-
Hosted by Entertainment Stew
In the world of My Hero Academia, Heroes and Villains clash with more than just their quirks; they're driven by opposing ideologies! Whether you fight for good or revel in evil, come and see what makes your opponent ticks as Entertainment Stew delves into the Philosophy behind 'One for All' and 'All for One.'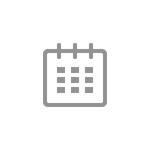 The Philosophy of Power in Dragon Ball
-
Hosted by Entertainment Stew
With the release of Dragon Ball Super, godhood has become a hot topic of the beloved series. Let's philosophically examine this hierarchy of power beyond who's butt Goku could kick.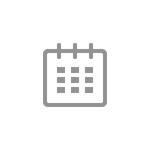 So You Made a Bad Movie?
-
Hosted by Entertainment Stew
So you made a bad movie? It's not the end of the world. Watch as Entertainment Stew uses the lessons that they have learned from making a terrible movie to (hopefully) make a better one.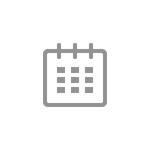 Bingo of Intertwined Fates
-
Hosted by Alltimehannahhh
Join us to play two classic games, bingo and trivia, with theming based off the popular video game, Genshin Impact, with the chance to win some prizes!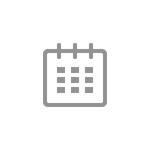 Beast Mode: Shonen Edition
-
Hosted by Entertainment Stew
Entertainment Stew's premiere game show is back with an explosive shonen anime edition. Beast Mode review is a unique game show where competitors vie for prizes with a fun, chaotic game filled with trivia, multiple-choice questions, and betrayal! Play with a team or go at it all by yourself. See if you have what it takes to be The Beast Mode Champion!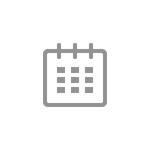 Wig Styling 101 with Gremmcos
-
Hosted by Gremmcos
Join featured cosplayer, Gremmcos, as he shares his tips and tricks to styling wigs. He'll cover a variety of topics from cutting to shaping. If you're looking to expand your cosplay skillset, you won't want to miss this.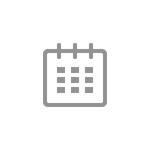 PKM 1000: PokéEthics
-
Hosted by Entertainment Stew
Within the Pokémon world, an ethical problem exists that was primarily introduced in the 5th Generation. Is the ownership of Pokémon ethically wrong and oppressive towards Pokemon themselves? Join our Pokemon professors as we ponder and discuss the world of PokéEthics.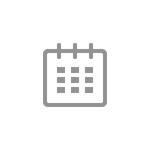 The Awesomus Showdown: Anime Edition
-
Hosted by Awesomus Prime
Who would win in a fight between Anya wielding a keyblade vs Nezuko leading an army of Magical Girls? Well you're about to decide right here and now! Join the fun in The Awesomus Showdown: Anime Edition where you will take the stage and argue why your Anime Fighter will claim victory! You will decide, as the chosen panel of experts, who will go home with the crown!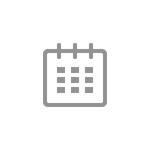 Art Contest
-
Join us for a 45 minute art race to see who can create the most beautiful masterpiece at Holiday Cosplay Tampa Bay! There will be cash prizes for winners.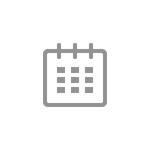 Anime Jeopardy
-
Hosted by The Wonder Weebs
So you think you're the best weeb out there? The ultimate otaku? Prove it! Stop by for a fun game of Anime Jeopardy! Work in teams to test your anime knowledge and take home our awesome prizes!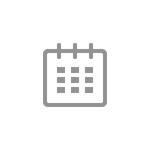 Substance over Style: Fashion in Anime
-
Hosted by Entertainment Stew
Fashion is a statement of identity, so, as long as identities are important, fashion will continue to be important. The E-Stew Crew aims to explore this intersection between fashion and identity using the evolution of Fashion in Anime from the 1970s to today.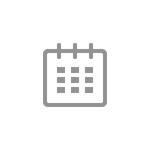 Facing my True Self: Persona and the Nature of the Soul
-
Hosted by Entertainment Stew
With the help of Shin Megami Tensei Persona, we're taking a look inside ourselves to see the soul's true nature. Personas, the namesake of the game series and an integral part of the story, character development, and gameplay, have their birthplace in the soul. As such, the soul plays an important role not only in the series but also in philosophy. Join Entertainment Stew as we apply philosophical thought to Persona and see if our true selves really lie in the soul.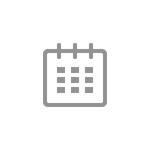 Night Raven College: Midterm Cram Session
-
Hosted by Luvlix
It's the holiday season, and you all know what that means: midterm time! Time to show off what you've learned during your time at Night Raven College! Wait, what was that? You didn't study!?! Well, not to worry! As a limited time holiday special, Azul is hosting a special study session! No matter how poor and unfortunate your grades are, you'll be sure to pass any exam with flying colors. That's the Azul Ashengrotto guarantee, after all. Now then, do we have a deal?