Cosplayer @PlexiCosplay – multi-award-winner and cosplay educator will be at Holiday Cosplay Tampa Bay, Dec. 10-11. The new event will celebrate cosplayers of all ages in a festive fashion, features voice actors and comic artists, as well as a roster of the nation's top cosplayers.
@PlexiCosplay will be at Holiday Cosplay Tampa Bay both days and is available for photographs and autographs. Also, she will be participating in educational panels throughout the convention.
Florida Comic Cons Covers @PlexiCosplay
In anticipation of @PlexiCosplay's appearance at Holiday Cosplay Tampa Bay, Florida Comic Cons, a news media website that covers conventions and cosplayers in The Sunshine State, wrote about @PlexiCosplay in a recent blog. 
@PlexiCosplay's enchanting work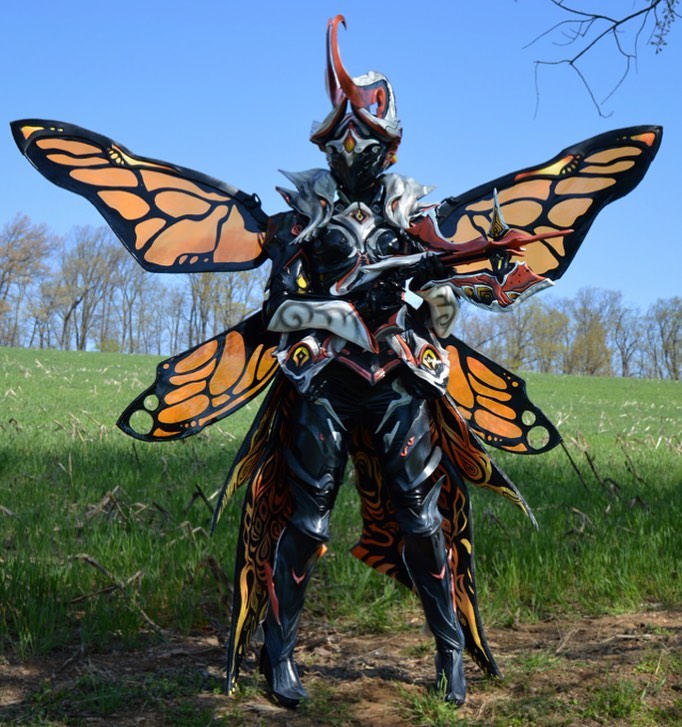 @PlexiCosplay specializes in many categories but excels in making extraordinary wings and the use of breath-taking lights. With the combination of her master skills and incredible talent, @PlexiCosplay is able to make her cosplays come alive!
Here, you can see @PlexiCosplay as Titania from Warframe. 
Below are more of her creations, featuring Kyrestia of Warframe and Pride of Darksiders.
In addition to appearing at conventions, @PlexiCosplay also shares her knowledge through helpful online tutorials. She posts educational videos and step by step blogs to help cosplayers advance their skills.
The talented creator also posts insightful and thorough cosplay tutorials on her blog as well. 
Meet @PlexiCosplay at Holiday Cosplay Tampa Bay
You'll have the chance to meet @PlexiCosplay at Holiday Cosplay Tampa Bay 2022 on December 10-11 at the Tampa Convention Center in Tampa, Florida. 
Learn from a pro and and receive advice on how to take your cosplay game to the next level! She will be participating in panels throughout the weekend. Check out the schedule to plan your weekend.